Best VPN Service Providers

Best VPN of our tests
Therefore, we would like to introduce the best VPN services for us on this topic. Providers for whom the customer has always been in the first place. They are ready at any time to help their customers and answer their questions.
Best customer service from all trusted VPN providers!
Of all the users surveyed, more than 92.3% confirmed that they recommend the CyberGhost VPN service primarily because of the excellent customer service. With positive approval in general of more than 97%, CyberGhost customer support takes a leading position, ahead of all other VPN services we tested.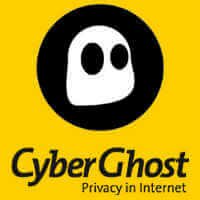 Note. We evaluate our readers' reviews, comments, live chats, or even email messages and gain access to more than a million genuine and verified reader opinions. In addition to our actual and verifiable criteria, which are used for comparisons, reader ratings play an important role. We always act impartially and independently.
Read the whole CyberGhost Review…
CyberGhost VPN
The Romanian provider actually has German-speaking roots and for many years it has been one of the most popular VPN services in the world, but especially in German-speaking countries. Thus, all applications and applications are complete and understandable simple language.
The client section on the site is very simple and clearly structured and requires no further explanation. In addition, the service is easily accessible. Answers to user questions are carried out quickly through chat or e-mail. More than 90 out of 100 service users surveyed said they would be especially grateful and recommend customer service.
Customer service

Interface language
EnglishFrenchGermanRussianSpanish
Customer service
EmailForumLive-ChatQ&A Website
Customer service language
GermanEnglishFrench
Customer friendly applications
CyberGhost VPN – the perfect all-rounder VPN
In addition to good customer service, CyberGhost VPN also offers many other very easy-to-use features and an exceptionally good price/performance ratio. The following facts and details are just a small excerpt from the many features of CyberGhost.
Therefore, we recommend that you read the entire report on this test.
Read the whole CyberGhost Review…
Best customer service: CyberGhost VPN pricing & tariffs
Prices / Tarifs

Free using
✘
Tariff (1 Month )
11.99 EUR
Tariff (12 Months )
45 EUR (per month 3.75 EUR)
Tariff (24 Months )
70.80 EUR (per month 2.95 EUR)
Tariff (39 Months )
77.61 EUR (per month 1.99 EUR)
Number of connections per account
7
Test options
Money back guarantee
CyberGhost Applications
| | |
| --- | --- |
| Available protocols | IKEv2OpenVPN (TCP)OpenVPN (UDP) |
| Own apps | AndroidApple iOSASUSWRTChrome extensionDD-WRTFire TVFirefox extensionKODI Add-onLinuxMac OS XOpenVPN UDPOpenWrtother OS/integrationTomatoWindowsWindows Phone |
| KillSwitch function | ✔ |
| Interface language | EnglishFrenchGermanRussianSpanish |
Best customer service: Privacy with CyberGhost
Anonymity in internet

Altered virtual location
✔
Protection from requests for information
✔
General monitoring protection
✔
Targeted monitoring protection
✘
no log files
✔
Obfuscation (masking)
✘
Best Client Service: Streaming with CyberGhost VPN
Streaming TV and video content

Use on the home router
✔
Use with KODI
✔
SmartDNS
✔
FireTV App
✔
Avoid warnings
✔
Supported streaming platforms
NetflixzattooWaipuJOYNTVNowARDZDFBRN24MDRrbbWDRArte3SatPro7Sat1Kabel1Disney+ (DE)MagentaTV (DE)ORFSRFServus TV
CyberGhost VPN speed tested
Max. speed tested
Germany | 06.12.2020
Read the whole CyberGhost Review..
More VPN services with good customer service
Erstellt am: 03/17/2020