Best Value for Money VPN Services
VPN providers constantly advertise with some price offers. For a long time, we are unhappy with the fact that users still have to choose a VPN service for a longer period. We also blamed Ivacy for this, which then reacted to our readers and made an offer for which you only have to pay for 1 year, but get the price that you will receive only from 5 years. So, a new good deal.
Best VPN of our tests
Therefore, we would like to introduce the best VPN services for us on this topic. We pay special attention to the providers, where the client has always remained the king, and who readily answer customer questions.
The best Value for Money VPN
IvacyVPN offers a fair price even without a long commitment and still a lot of performance. This leaves it up to the customer without risk how long they want to use the service and at a very fair price.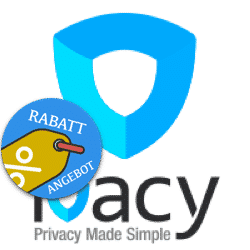 Note: we evaluate our readers' reviews, comments, live chats or email messages and gain access to more than a million genuine and verified reader opinions. In addition to our criteria, which are used for comparisons of VPN providers, reader ratings play an important role. We always act impartially and independently.
Read the whole IvacyVPN Review
Ivacy VPN
Until now, the provider from Shanghai has often used somehow exaggerated advertising, which only detracted from many great features. Among other things, the provider has proven itself very well in the field of streaming, as well as for torrents. This means that you can also use Netflix abroad or use any video content on the Internet without warning emails.
Therefore, we asked: "Could you make an offer with long-term conditions and get a good price?" and the provider made an offer exclusively to our readers, which means that you pay only 19 euros per year without further binding. With many providers, you are unlikely to receive a term of more than 2 months or you will have to pay within 5 years. That is why we gave Ivacy VPN an award for the best price-performance ratio because users get a high-performance service for little money on fair terms.
Prices / Tarifs

Free using
✘
Tariff (1 Month )
9.95 USD
Tariff (12 Months )
47.76 USD (per month 3.98 USD)
Tariff (60 Months )
71.64 USD (per month 1.19 USD)
Number of connections per account
10
Test options
Money back guarantee
Best price for 1 year for $19.90 only!
Apps for any device
Company –  IvacyVPN
| | |
| --- | --- |
| Operating location | Hong Kong |
| Billing location | Hong Kong |
| Local laws influence on clients protection | ✔ |
| Operation and billing are separated | ✘ |
| Servers location | 56 |
| no log files | ✔ |
| Own DNS server | ✔ |
| Virtual server | ✔ |
| Dedicated server | ✔ |
| RAM-disk Server | ✘ |
| Hardware's owner | ✔ |
| Owner of IP-address | ✔ |
Download/Torrent with IvacyVPN
Download and Torrent

Torrent usage allowed
✔
Own Torrent Server
✔
Avoid warnings
✔
Port forwarding
✔
IvacyVPN Apps
| | |
| --- | --- |
| Available protocols | IKEv2L2TP/IPSecMulti-Hop-VPNOpenVPN (TCP)OpenVPN (UDP)PPTP |
| Own apps | AndroidApple iOSASUSWRTChrome extensionDD-WRTFire TVFirefox extensionKODI Add-onLinuxMac OS XOpenVPN UDPOpenWrtother OS/integrationTomatoWindows |
| KillSwitch function | ✔ |
| Interface language | English |
Privacy with IvacyVPN
Anonymity in internet

Altered virtual location
✔
Protection from requests for information
✔
General monitoring protection
✔
Targeted monitoring protection
✘
no log files
✔
Obfuscation (masking)
✔
Ivacy VPN Speed Test
Max. speed tested
Germany | 02.01.2021
Read the whole IvacyVPN Review
---
Other VPN Services with Good Price
Prices / Tarifs

VPN service name
Free using
✘
✘
✘
✘
✘
Tariff (1 Month )
9.95 USD
10.49 EUR
11.77 EUR
11 EUR
9.99 EUR
Tariff (6 Months )
✘
✘
✘
41.94 EUR (per month 6.99 EUR)
✘
Tariff (12 Months )
47.76 USD (per month 3.98 USD)
52.68 EUR (per month 4.39 EUR)
43.52 EUR (per month 3.63 EUR)
59.88 EUR (per month 4.99 EUR)
79.99 EUR (per month 6.67 EUR)
Tariff (24 Months )
✘
69.36 EUR (per month 2.89 EUR)
54.32 EUR (per month 2.26 EUR)
119.76 EUR (per month 4.99 EUR)
✘
Tariff (26 Months )
✘
✘
✘
✘
99.99 EUR (per month 3.85 EUR)
Tariff (60 Months )
71.64 USD (per month 1.19 USD)
✘
✘
✘
✘
Number of connections per account
10
6
unlimited
4
10
Test options
Money back guarantee
Money back guarantee
Money back guarantee
Money back guarantee
Free tarif is availableMoney back guaranteeLimited free test time (without payment)
Erstellt am: 03/11/2020