CyberGhost VPN
1.99 EUR
Positive
Well-known provider of advertising cooperation of large publishers
Many functions that you can use as different options
256 bit encryption over OpenVPN
Easy installation and use on devices with apps
Negative
Using on a router is not always perfectly resolved
CyberGhost Review 2020
If you look at the CyberGhost website, you will see that you have found a comprehensive VPN. Of course, something is exaggerated here, and we will bring it in our review in the right light (from our point of view). Even so, the service is convincing in many aspects. It has a large number of fans. It has become a companion for many users in their daily lives. New owners continue to invest in good customer service. By the way, ZenMate VPN is meanwhile also owned by this financial investor. Read our CyberGhost VPN review to learn more about the service!
CyberGhost is a service that is an ideal companion for many users, our readers mostly give us only positive reviews, which also makes it one of the favourite providers in the reviews. Of course, CyberGhost has its limitations, but it is still at the top in direct comparison with most later VPN services.
The service promises "anonymity" on the Internet, and also provides users with simple software for almost all devices. This makes the service very suitable for beginners in the subject of VPN and for greater security when surfing the Internet.
| | |
| --- | --- |
| Product description | CyberGhost VPN |
| Recommended applications | avoiding dissuasionsavoiding geo-blockingdata safetyfilesharing torrentmaximum anonymityNetflix (DE)protection of hackers virusessafe communicationStreaming (Urheberr.)VPN-Router (ASUS) |
Recommended by our readers!
We are in direct contact with our readers every day. CyberGhost was the most popular VPN service among our readers in 2019, and there were no cases when user requests to the CyberGhost support service were not satisfactorily satisfied. This deserves our respect and therefore we would like to give a clear recommendation on the service.
VPNTester Readers' Opinion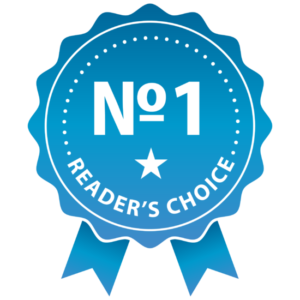 CyberGhost VPN review: Company data
The service was launched in Germany, and for some time it was also available directly in electronics stores in Romania. About 3 years ago, the service was sold to Kape Technologies. The technology investor also owns and manages other online services, including the former German VPN service "Zenmate". Billing continues to be carried out through Romania and, therefore, within the EU, but you are still protected from information requests. The combined companies also affect that the technical aspects can now be solved even more professionally. The site claims to offer "guaranteed anonymity & privacy" to CyberGhost users.
CyberGhost always had Germany and Switzerland as its target market, which means that the highest security standards were required, because German users are very careful and critical when choosing a VPN service.
| | |
| --- | --- |
| Operating location | Romania |
| Billing location | Romania |
| Local laws influence on clients protection | ✔ |
| Operation and billing are separated | ✘ |
| Servers location | 90 |
| no log files | ✔ |
| Own DNS server | ✔ |
| Virtual server | ✘ |
| Dedicated server | ✔ |
| RAM-disk Server | ✘ |
| Hardware's owner | ✔ |
| Owner of IP-address | ✘ |
CyberGhost review: Pricing
CyberGhost tariffs are not so expensive. The price usually depends on what features and how many devices you can use with one user at a time. Existing customers often receive even more discounted tariffs than new customers. It is impossible to use the CyberGhost free but the provider offers a 45-day money-back guarantee.
Cyber Ghost offers a fair price from our point of view, but is by no means particularly cheap. But if you like excellent customer service and German applications, you will not look at every cent.
Prices / Tarifs

Free using
✘
Tariff (1 Month )
11.99 EUR
Tariff (12 Months )
45 EUR (per month 3.75 EUR)
Tariff (24 Months )
70.80 EUR (per month 2.95 EUR)
Tariff (39 Months )
77.61 EUR (per month 1.99 EUR)
Number of connections per account
7
Test options
Money back guarantee
CyberGhost Apps & Software
Like most VPN services, Cyberhghost offers free apps for various devices.
CyberGhost for Windows
CyberGhost for macOS
CyberGhost for Android
CyberGhost for Apple iOS
If you have an active user account, you can use up to 7 devices at the same time, depending on your tariff.
External devices such as routers can be integrated via the setup help on the Cyberghost website. We have used ASUS routers for this purpose, but we found that the connections were neither fast nor stable enough. We therefore recommend not to use CyberGhost for use on VPN home routers!
| | |
| --- | --- |
| Available protocols | IKEv2OpenVPN (TCP)OpenVPN (UDP) |
| Own apps | AndroidApple iOSASUSWRTChrome extensionDD-WRTFire TVFirefox extensionKODI Add-onLinuxMac OS XOpenVPN UDPOpenWrtother OS/integrationTomatoWindowsWindows Phone |
| KillSwitch function | ✔ |
| Interface language | EnglishFrenchGermanRussianSpanish |
Privacy with CyberGhost
The Romanian service is very transparent in its own data protection activities and also promises to comply with European laws. This means that the company can be trusted to handle data with the appropriate care.
The provider promises a no-logs policy, which means that it does not store any user activities.
But of course you should not use CyberGhost to download copyrighted content or do other illegal activities with it. Also according to its terms and conditions the provider doesn't appreciate this.
Anonymity in internet

Altered virtual location
✔
Protection from requests for information
✔
General monitoring protection
✔
Targeted monitoring protection
✘
no log files
✔
Obfuscation (masking)
✘
Streaming with Cyberghost VPN
Streaming with CyberGhost is quite simple, at least for premium video portals. The German portals usually block the service because they consider it as a workaround for geographical blocks based on the server IP addresses used, but CyberGhost has reaised its own servers for different portals. So now the most important German speaking streaming portals like Netflix, ARD, ZDF or even zattoo can be used wherever you are.
No good Streaming news with CyberGhost 8 (12/2020)
In December 2020 the new CyberGhost 8 Version was launched. Unfortunately it did not really bring a more extensive German streaming offer. In addition, the handling is quite tedious, since you have to use a different CyberGhost VPN server depending on the streaming service. Already a bit impractical …
Leading in International Streaming!
But the service is also particularly good if you want to use international TV and video portals. CyberGhost supports practically all important platforms worldwide. In the USA, UK or even in Australia you can choose from a variety of TV channels and stream them practically from everywhere.
Streaming TV and video content

Use on the home router
✔
Use with KODI
✔
SmartDNS
✔
FireTV App
✔
Avoid warnings
✔
Supported streaming platforms
NetflixzattooWaipuJOYNTVNowARDZDFBRN24MDRrbbWDRArte3SatPro7Sat1Kabel1Disney+ (DE)MagentaTV (DE)ORFSRFServus TV
Supported international streaming platforms
Disney+ (US)Hulu (US)Amazon Prime Video (US)Netflix (US)Apple TV (US)Watch ESPN (US)Channel 4 (US)NFL Gamepass (US)MLB.tv (US)abc (US)CBS (US)FOX (US)NBC (US)Showtime (US)FLIX (US)HBO Now (US)ITV (UK)Eurosport (UK)Sky (UK)BBC iPlayer (UK)Sky News (UK)Bloomberg (UK)BT Sport (UK)YouTubeSpotifystarz (US)hustlerTV (US)PenthouseTV (US)PlayboyTV (US)
CyberGhost Review: Downloading and torrent
The proposed VPN protocols follow modern standards and are considered to be "secure." But more importantly, CyberGhost is also available in the popular BitTorrent hotspots: The Netherlands and Sweden. There the provider can provide sufficient capacity with servers, making Torrent usage a fast pleasure.
CyberGhost supports the torrent community and allows the use of BitTorrent and all other downloads. The users are thanks to the anonymity of the IP addresses of CyberGhost also 100% safe from warnings. However: Eliminating the KillSwitch with version 8 2020 presents a new security vulnerability that could be dangerous for torrenters!
Download and Torrent

Torrent usage allowed
✔
Own Torrent Server
✔
Avoid warnings
✔
Port forwarding
✘
CyberGhost VPN review: Features
In our CyberGhost review, we also tell about special CyberGhost VPN features. This service, like most VPN services, offers free software for use on a variety of devices. If you want to use some external devices, such as routers? You can integrate them using the configuration help on the CyberGhost website.
The functionality of CyberGhost has not changed much since the company was bought by KAPE technologies but several new servers have been added. Also, streaming properties from German platforms abroad have improved . What is less obvious, is the fact that the service will no longer support PPTP and L2TP protocols since 2020. But this is not a security flaw. In addition, we also determined that mobile applications now were consuming significantly less power and were therefore barely noticeable. This is an important point that many could benefit from.
Network
Now the company has over 6000 servers in 90 countries.
The functionality of CyberGhost has not changed since the acquisition of the company. Only a few new servers have appeared in the existing network. "Network" is not quite the right word here: CyberGhost VPN does not manage the network. It generally uses rented ones and sometimes dedicated virtual servers in different places. The servers are centrally managed. The service also regulates that users can only connect to a limited number of servers at a time.
Extra features
Extra features (phishing protection, ad blocking, or virus protection) can be used only in the applications. That means that external devices, such as routers, cannot use these features. Although in reality, this plays a rather secondary role. In the end, such methods are unlikely to be useful in any case from the technical point of view.
Despite the activation of filtering, in our tests for CyberGhost VPN review more than half of all tracking codes on web sites were not filtered. Thus, we could not open some particular sites. This is clear because the service does not allow manual configuration here. So, the degree of filtration is only a technically realizable minimum. It also means that as a result, users cannot open certain web pages. Probably, the reason for it is connected with the VPN service. But, it will be the result of effective filtering, which most users, of course, do not understand.
CyberGhost offers the following extra features:
CyberGhost Ad Blocker: removes ads from sites and blogs
Removing CyberGhost viruses and malware, blocking malicious websites and downloads
Data compression: CyberGhost VPN compresses data before downloading it to your computer. It speeds up your Internet access
Online tracking prevention. CyberGhost prevents and blocks content from websites that observe your browser's behaviour
Anonymizing your Internet browser and possible cookies
CyberGhost 8: Where did the KillSwitch disappear to?
While testing the new version 8, we unfortunately noticed that (at least in the macOS app) the KillSwitch can no longer be found and activated. This is unfortunately a major shortcoming, as it allows users' data to enter the network unhindered and clearly in the event of a connection interruption. We cannot understand why CyberGhost has put an end to the KillSwitch?!
Special functions

Always On Server
✘
Dedicated Server
✔
Firewall
✔
IP changing
✘
IPv4
✔
IPv6 (new)
✘
KillSwitch
✔
Load Balancing
✘
Malware filter
✔
Multi Hop VPN
✘
NeuroRouting
✘
No logfiles
✔
Obfuscation (Mask)
✘
Own DNS
✔
Own Hardware
✔
Own IP adresses
✘
Own Torrent Server
✔
Port forwarding
✘
RAM-Disc (k.HDD)
✘
Shared IP
✔
Smart DNS
✔
Static IP
✔
Tracking Blocker
✔
Virtual servers
✘
VPN with TOR
✘
CyberGhost VPN with VPN routers
As we have already mentioned, to prepare this CyberGhost VPN review, we were also testing the service with ASUS routers. But, we have also found out that the connections were neither fast nor stable enough. You can integrate external devices such as routers via the setup help on the website.  Thus, we do not recommend to use CyberGhost for VPN home routers! Even if you can set up CyberGhost on routers, this is not recommended. In most cases, after a short time, users already get slow connections over it. Or even disconnects which are then always related to the whole network.
Thus, we do not recommend using CyberGhost for use on home VPN routers!
Using with VPN-Client Router

Using with Routers
✔
Load Balancing
✘
Fail-safe operation
✘
Own router application
✔
Compatible with
ASUSGl-iNetDD-WRTTomatoVilfo Router
CyberGhost VPN by travelling
Our CyberGhost VPN review shows that CyberGhost applications are convenient to view and easy to use, but they do not offer a large number of configuration options, so it happens again and again that CyberGhost users in different countries or hotels simply cannot connect. CyberGhost also does not use any technical measures to provide unhindered access in various environments.
VPN for travelling and in foreign countries

Using in restrictive networks (China, hotels)
✘
Obfuscation (masking)
✘
Protection in unsafe WiFi-networks
✔
Shadowsocks or SOCKS5
✘
Online-Gaming with CyberGhost VPN
CyberGhost is suitable for online games. You can use it on both the PlayStation and the Xbox. Low latency makes games fun.
Online gaming

Low latency
✔
Use on game consoles
PlayStationXBox
DDoS protection
✔
Maximal Speed
Does CyberGhost fulfil speed requirements?
In our CyberGhost review, we used our speed test. We have installed the service on several different devices. Then we connected them to different locations. It transmitted different data sizes to the nearest test server. Finally, we have detected some blatant deviations. Instead of a possible 150Mbps, we could only reach less than 70 Mbps on average. Even though we have created good VPN service conditions.
We also see the provider's efforts to focus on customer interests and continuous improvement. Especially the "free version", which was still available several years ago, mistakenly gave the provider a reputation for slow connections. However, these negative aspects are absent in the premium versions, and the provider's servers offer very good speed.
New since December 2020: Cyberghost 8 offers WireGuard
With the new version CyberGhost 8 users can also use the innovative WireGuard. This VPN protocol consists of relatively few lines of code and thus requires few resources, which leads to a clear increase in speed. However, the security remains the same. Compared to OpenVPN, WireGuard is definitely faster, as our tests have shown.
Max. speed tested
Germany | 06.12.2020
Customer support
The German customer service is a real factor of satisfaction for many users of Cyber Ghost. The service was founded by Germans and has its largest clientele here, which is noticeable, because pretty much all questions of users in the last ten years are answered in the really extensive help database on the website.
For individual questions, the customer service is also available by e-mail or even live chat.
But customer service also means that the customer area is practically self-explanatory and therefore leaves hardly any open questions if you have an active subscription.
Customer service

Interface language
EnglishFrenchGermanRussianSpanish
Customer service
EmailForumLive-ChatQ&A Website
Customer service language
GermanEnglishFrench
Conclusion
We recommend this Cyberghost. Having installed it, you get a VPN with a nice interface and all necessary features. 24/7 technical support will always answer your questions. Romanian jurisdiction provides you with online security and keeps you safe. The service also is ideal for streaming international platforms.
Erstellt am: 11/28/2019