Possibilities of connections
9.9/10
Positive
Fastest OpenVPN router for the use at home with up to 400 Mbps at 256-bit encryption, thanks to hardline development and excellent hardware.
Simple setup, individual devices can be routed WITH or WITHOUT VPN.
The Swedish manufacturer offers a very good chat support
Durable Router with special performance and functions.
Use up to 4 connections at the same time and quickly divide them among devices. In addition, the router offers various rules for controlling the devices and usage as well as special security functions.
Negative
Wi-fi range is not the strength of the router
3 LAN ports are available, which can be too little for some users.
Customer Service only in English or Swedish available
VILFO routers cost ca. 400 Euro including shipping and tax cost, a price that surely will not fit into every budget.
VILFO Router – our recommendation
The integration of VPNs in-home Networks is really important to us. Therefore we always check this special aspect in our VPN tests. But which routers are efficient? We want to introduce you to our favorite product: VILFO Router is one of a kind and offers great possibilities. Check out more in our detailed review!
The routs & creators of VILFO
Originally the ingenious router from Sweden was developed to extend
the VPN service OVPN.se (review) to give users direct access to the service with a router. However, users quickly demanded that this router should also be available for other VPNs. Independent product development completed this task. But the operators of "OVPN" are still jointly responsible for this. You can see the professionalism of the excellent technical service provider in the development of the router and its software.
RECOMMENDATION: Website of VILFO Router
The aim of VILFO: a simple & fast home network
The Swedish developers of the router have had their eyes on home users right from the start and also on the users increasing bandwidth requirements. The router was developed solely to connect VPN services directly to the home network. This aim is also noticeable in the Wi-fi range because that is not the real strength of VILFO VPN.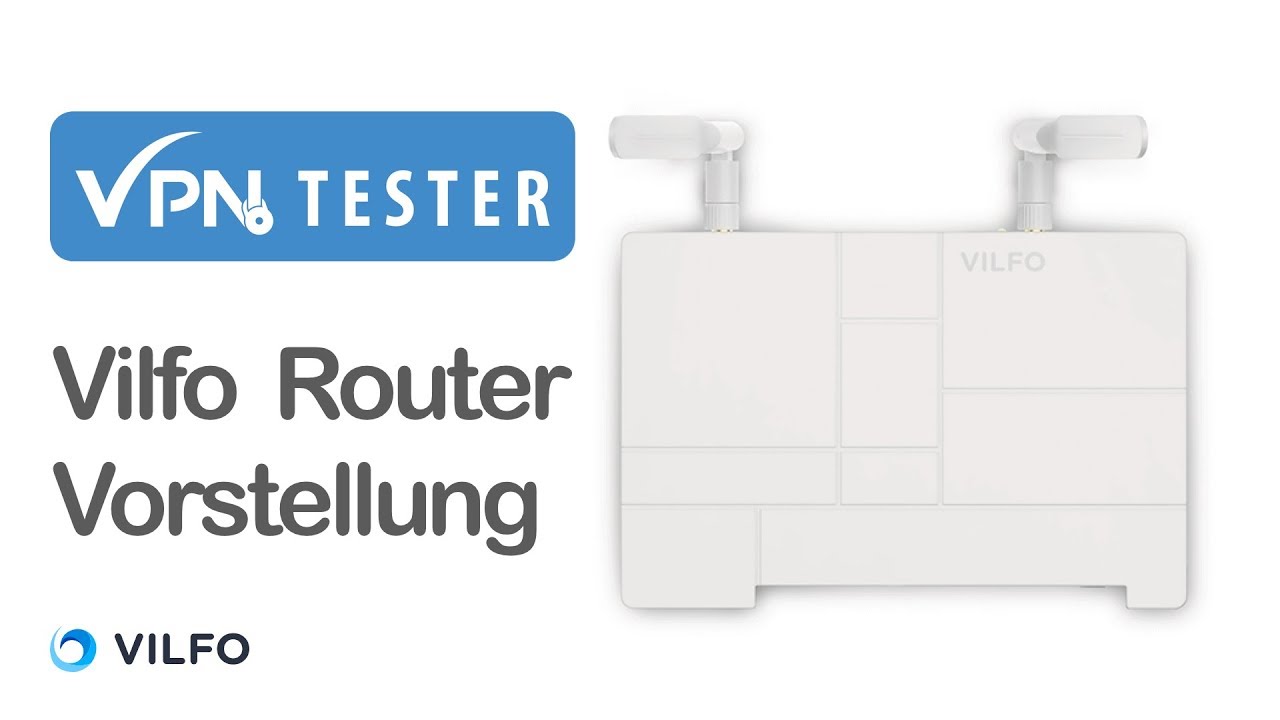 Speed: Faster than any other VPN router
With OpenVPN, the router achieves up to 600 MBit/s and we were able to achieve values of 400 MBit/s with maximum encryption. Thus, the router is already at the upper edge and limit what is possible via the local Internet. Good!
The ingenious router is a bit outside of any competition when it comes to enabling maximum data throughput via a VPN. While the strongest ASUS routers achieve a maximum of 100 MBit/s, the VILFO router achieves up to 400 MBit/s via an OpenVPN connection with 256-bit encryption. That's why there isn't any competition. There just doesn't exist comparable speeds for a home user. Users who need this data throughput or more would have to switch to the professional sector and expect that a router will have the value of a new small car.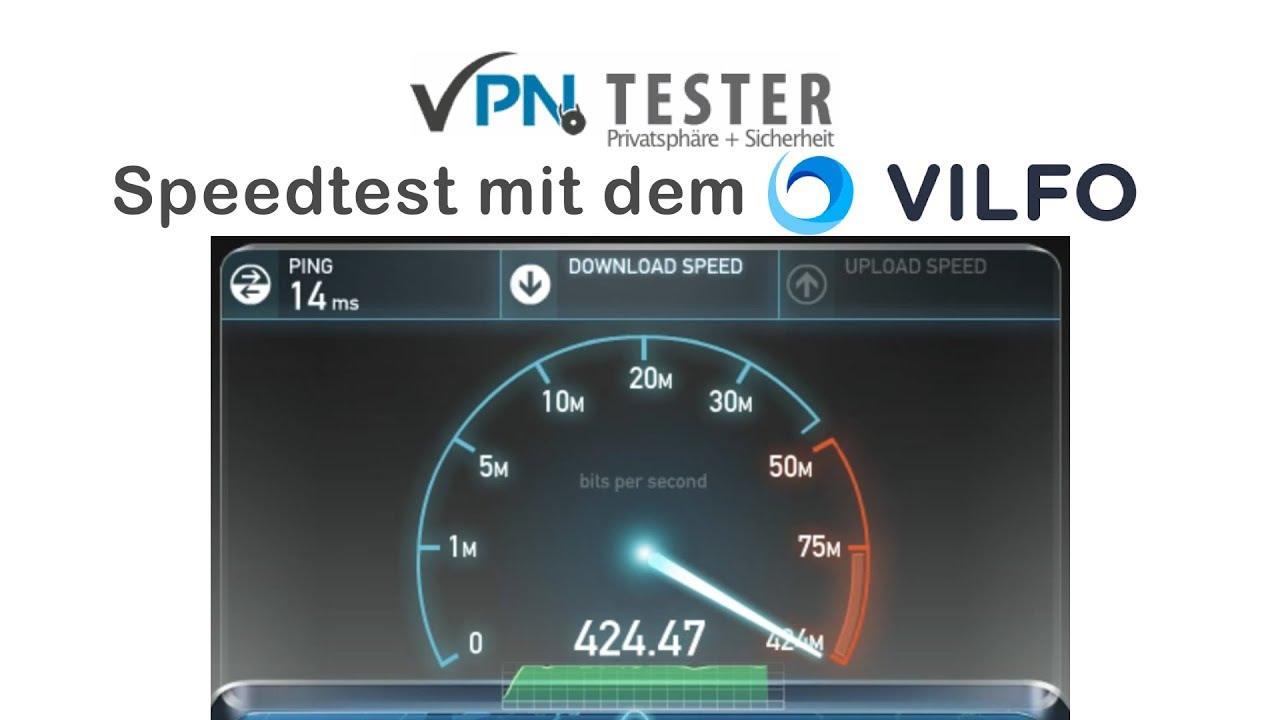 VILFO Router Review Features
VILFO Router enables a lot of advantages for you. In the following, you find the most important features. You surely will like them a lot!
Use multiple VPN connections at the same time via one router
It happens in everyday life that you would sometimes be happy to be able to choose a different location for your VPN service, but preferably only on a single device. This works with VILFO because you can use up to 4 VPN connections parallel and then easily choose the connection your current device uses. There are no interruptions, as these connections already exist and may be actively used by other devices. Thanks to the group function of VILFO you can decide which of your devices should be connected to which VPN server. You can some devices be connected to one country, others to another.
Connect your devices WITH and WITHOUT VPN (SplitTunnel)
One of the most coveted functions is the possibility to exclude individual devices from the use of a VPN tunnel. This is very interesting today because certain services generally block VPN users; partly due to copyright concerns. For example, the popular video portals "Netflix, Amazon Video, Sky or DAZN" block VPNs. It, therefore, makes sense to bind individual devices to the internet with all router functions, but to completely exclude them from VPN use. With VILFO VPN Router this is very easy to do and can be changed quickly if necessary. However, all other devices remain securely connected to the VPN Service.
Decide directly in the browser whether you want to be connected via VPN or not! VILFO Routers Browser Extension You can also use a simple browser extension of the VILFO Router to connect or disconnect your device with one of the existing VPN tunnels.

VILFO Browser Extension

You can be connected to more than one VPN! (Example)
We have several VPN services running simultaneously and, for example, also a secondary residence is integrated. Depending on the device, we now decide which device should use which VPN or location.
Parent overview and control of children
In the parent overview of VILFO VPN Router, the devices used by children can be time-restricted. But you also can simply survey their user behavior. These functions can help to prevent young people from having unrestricted access to the Internet, which most psychologists would consider to be a problem. In the end, our children are simply overwhelmed and not able to decide for themselves what content they want to consume on the internet and for how long.
The user interface of the VILFO Router
Although the operation of the router is only carried out in English, it has been designed and structured in a very user-friendly way. This means that even people with little knowledge of English will be able to find their way around very quickly and will be able to create and implement complex processes such as "Forwarding individual devices to VPN" in just a few minutes.
Notifications and mobile access
One of the most comfortable software elements is, that you can always get an idea of the router's status, even when you are on the move. That's possible because of the various types of notifications and statistics offered. You don't always have to sit directly at home at your PC, but you can monitor essential functions on mobile devices.
Price of VILFO
Depending on the location it must be delivered, the router costs around 400 euros including transport costs. But this price is ok for a small series product that not only delivers a really good performance but besides, also helps you in your everyday life and copes with different technical challenges in a household. Therefore, the router does not compete with other brands or models.
The VILFO Router costs 339 Euro
exclusive 20 Euro shipping costs (worldwide shipping) and local sales tax.
No shipping costs when you order via coupon! We have received a coupon for the shipping costs: Enter FREE SHIPPING in the designated field when ordering!
Save VAT/tax with a VAT number
Since the router comes from Sweden, a 25 % turnover tax must be charged within the EU. However, we received a hint from a reader to enter a VAT number such as "DE811205325" in the VAT field and save 25% tax this way. We did not want to keep this knowledge for ourselves!
You can buy VILFO Routers ONLY in the official Swedish VILFO Onlineshop. The routers are not available in other online shops or shops!
Direct integration of VPN providers simplifies installation
Thanks to the complete integration of many common VPN services into the VILFO router, users only need to enter their username/password and can then select and use all offered functions and connections of the services. This simplifies the set-up, but above all, it also eases the selection of other VPN locations and functions provided by these services.
Integration in the VILFO router is already available for the following VPN Services. You can also integrate other VPN providers with OpenVPN configurations without any problems. So there are no real restrictions and you are free to choose your VPN service. You find detailed VPN reviews of many providers on our website!
Our Conclusion
VILFO is the fastest VPN home router we have ever tested. It can handle up to 400 MBit/s data throughput with the highest OpenVPN encryption. The price of more than 350 Euro is hardly comparable with other routers because they simply can't handle these speeds. One finds comparable solutions only in the business area and for these, you would have to invest sums up to prices for new cars. Also VILFO offers a lot of really nice and useful features like parental control and SplitTunnel. We just can tell you: If you want to use the best available router – go and get VILFO!
Erstellt am: 11/26/2019